Our applications
Our high performing heat shrink plastic Verisafe has found applications in a variety of sectors. Verisafe products meet the highest standards. We consider our clients to be partners instead of just clients. That's how the heat shrink wrap we produce is perfectly suited for many industries.
We're happy to inform you about the different possibilities Solicom Verisafe offers. Because of the flame retardant properties, Verisafe shrink wrap is used for many applications in construction and more generally in industry. Solicom not only takes into account the demands of its clients. We also examine local policies. Different countries have different standards and legislation in terms of fire safety. We know them all and we have certification for a multitude of countries. This is why construction companies from Spain to Australia put their trust into Solicom Verisafe.
Boat wrap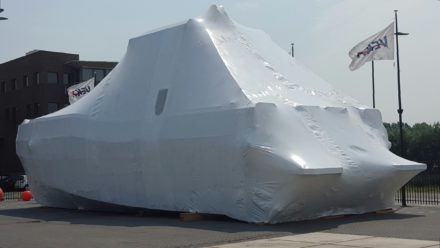 The odd shapes of boats are a tricky surface to cover. Tarps just aren't good enough. The winterisation of boats is a prime example of the flexible protection heat shrink plastic offers. Verisafe shrink foil provides a tight fit no other solution achieves. Both professionals and individual boat owners count on us to keep their vessels safe when not in use or during transportation.
You may have invested a lot of money in your boat or yacht. If protecting your investment is important to you, we are happy to help. Follow the instructions and any boat will be shielded from dust and weather conditions.
Discover our solutions for boats
Industrial wrap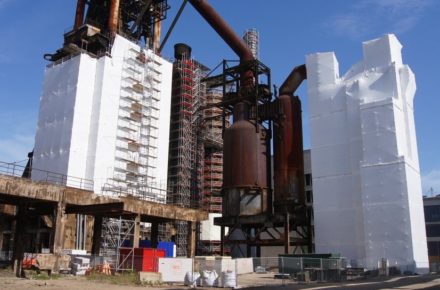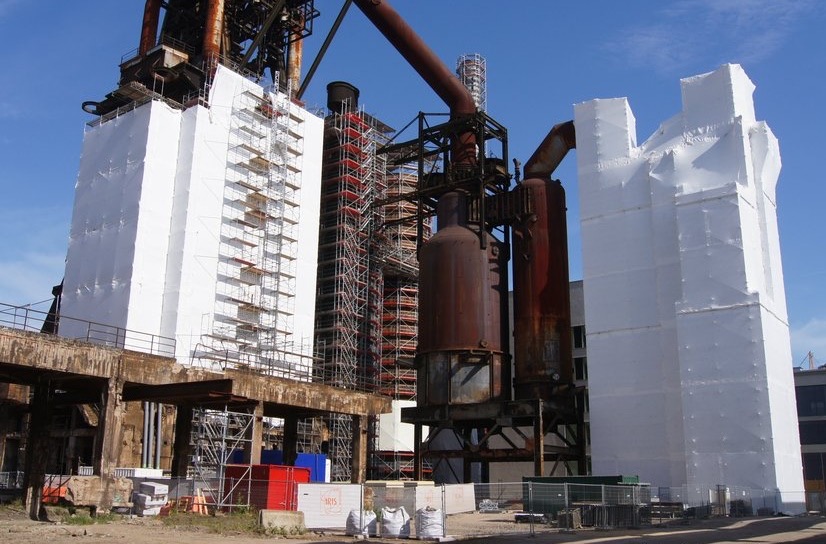 Solicom's industrial clients are perhaps the most demanding customers we have. Heavy duty shrink wrap needs to be puncture-resistant, flame retardant, ecological and more. They only want the very best.  We agree.
It is in close collaborations with our clients that we produce high-quality Industrial shrink wrap. We've processed feedback to fine tune our products. Verisafe shrink foil has a market-leading shrinking power and is more flame retardant than any competitor. We've achieved all this without sacrificing strength. We form true partnerships with our clients to further improve on the desired properties.
More about our industrial wrap
Marine wrap

The marine industry faces unique challenges. Solicom helps businesses around the globe to successfully face these challenges. Unlike some other heat shrink wrap brands on the market, Verisafe has equal shrinking power in all directions. This helps you to achieve a better fit which is needed when working with marine vessels.
Listening to you, our client, is in our nature. We recognize only our clients know best what they need. That's how we have engineered the best Heat shrink plastic available. We took into account the specific needs laid forward by the marine industry itself.
Discover our marine applications
Scaffolding wrap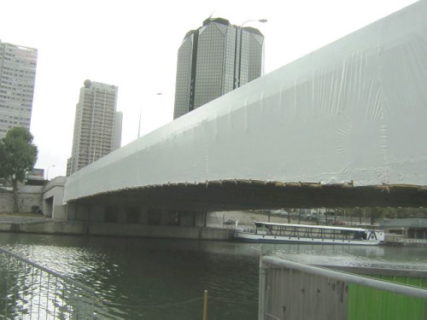 Heat shrink wrap found one of its first uses in scaffolding. For decades we've worked together with construction companies to improve the Verisafe heat shrink plastic. From our humble beginnings in western Europe, we have grown to become a global supplier.
Scaffold encapsulation requires strong weather resistance. When properly applied, we guarantee wind resistance up to 100 km/h with a 280µm foil. Much stronger winds have been withstood in the field. We've helped businesses master projects of all sizes. Use Verisafe film to create a perfectly shielded environment to get the job done. Nothing get's in or out without your permission.
How we make scaffolding easier
Shipyard wrap

We have partnered up with shipyards around the world to develop the perfect heat shrink wrap that fits the needs of the shipyard industry. Paintjobs, sandblasting, and some repairs are best performed in a controlled environment. Dust, dirt and weather influences hinder the process. Heat shrink wrap is the only suitable solution.
The large width of up to 16 meters ensures you can cover up even the largest ships in record time. Some of the advantages of shrink plastic become obvious when confronted with sailboat masts. There really is no other way to reach your goals than Verisafe shrink wrap.
Transport wrap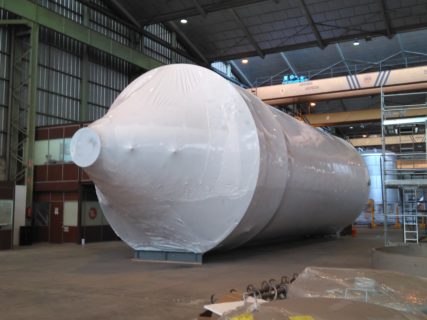 At Solicom we understand that when it comes to transportation, there's more than meets the eye. Some objects are fragile. Other cargo must withstand the test of time and be protected from scratches and dust, especially when stored for a lengthy period. You're not just moving from A to B. Entire business processes rely on you to deliver products without damage.
With Verisafe heat shrink wrap you can cover up valuable goods easily and effectively. Shrink wrap packaging is relatively easy to do and offers outstanding protection. Partnering up with Solicom will give you a competitive edge. A reliable shrink wrap supplier is the best insurance you'll get for your money.
How we protect precious cargo
Aerospace and aviation wrap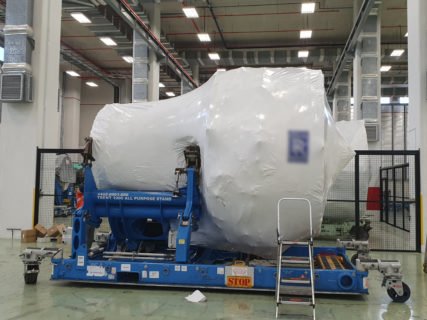 The aerospace and aviation industry demands high-quality, heavy duty protection in order to keep machinery and equipment safe from the elements. Covering or wrapping aviation equipment, like aircraft or helicopters, requires special qualities in materials. Using Solicom aviation shrink wrapping is one of the most ecological solutions to protect gear with special shapes and needs. By encapsulating aviation equipment with our Verisafe aviation and engine heat wrap, you may rest assured that your equipment is protected from outside elements.
Comprehensive services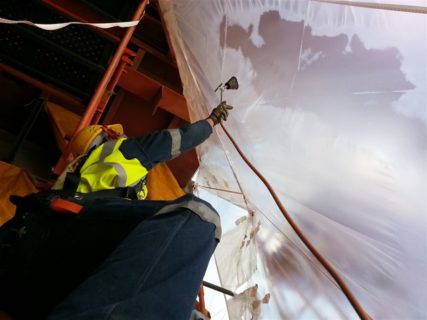 Verisafe is the world leader in shrink wrap foil and is the perfect solution for your project. Choosing Verisafe is not only choosing the best foil on the market but also benefiting from all the advantages offered by Solicom.
Our comprehensive services