Shipyard shrink wrap
Shipyards are environments that face many challenges. Solicom provides the right solution for every situation. Problems might occur during offshore construction, repairs or renovation of boats and vessels. Encapsulate your workplace while doing maintenance. Shield the elements out and keep welding debris in. Verisafe shipyard shrink wrap stands out as the product of choice because of its large width (up to 16m), shrinking strength and UV stability.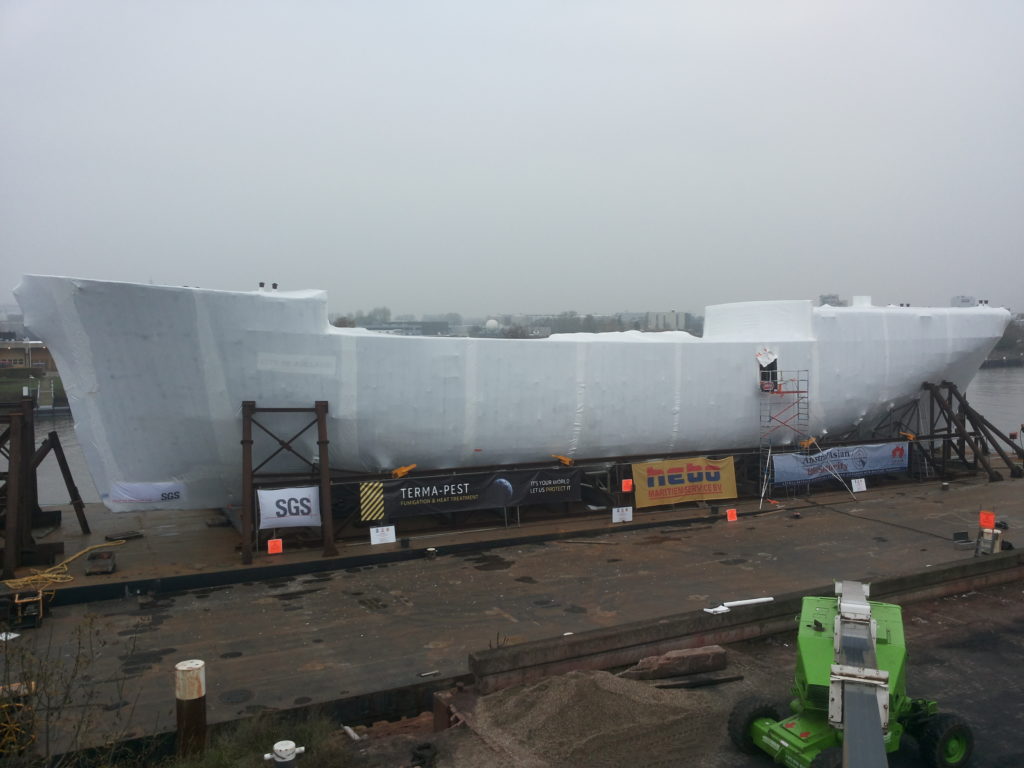 Provide a safe environment with shipyard shrink wrap
Shipyards all over the world have put their trust in the Verisafe brand. Continuous efforts in research and development have resulted in products ideal for the shipyard industry. No other heat shrink film supplier matches our level of quality. We deliver flame retardant foils and much more.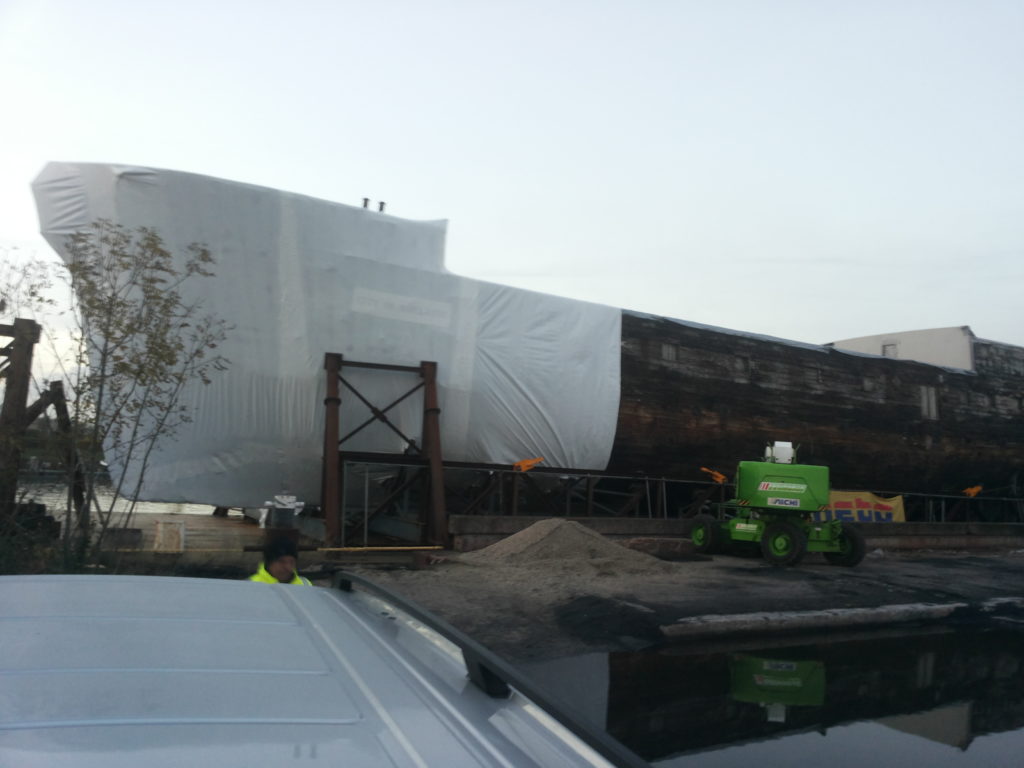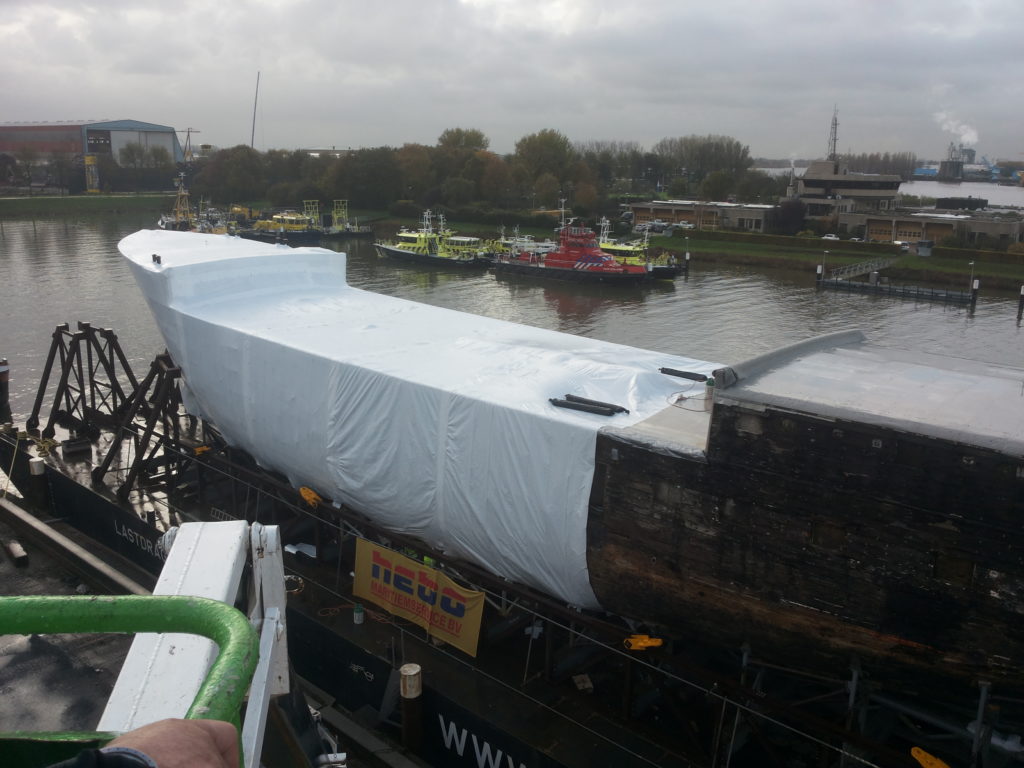 Key properties of Verisafe shipyard wrap
Close communication with our industry partners helped us identify the key properties Verisafe film should possess.
The right amount of UV resistance depending on your location.
Bilateral shrinking properties with a similar contraction strength both horizontally and vertically.
High ecological Our product is chemically inert and can be completely recycled.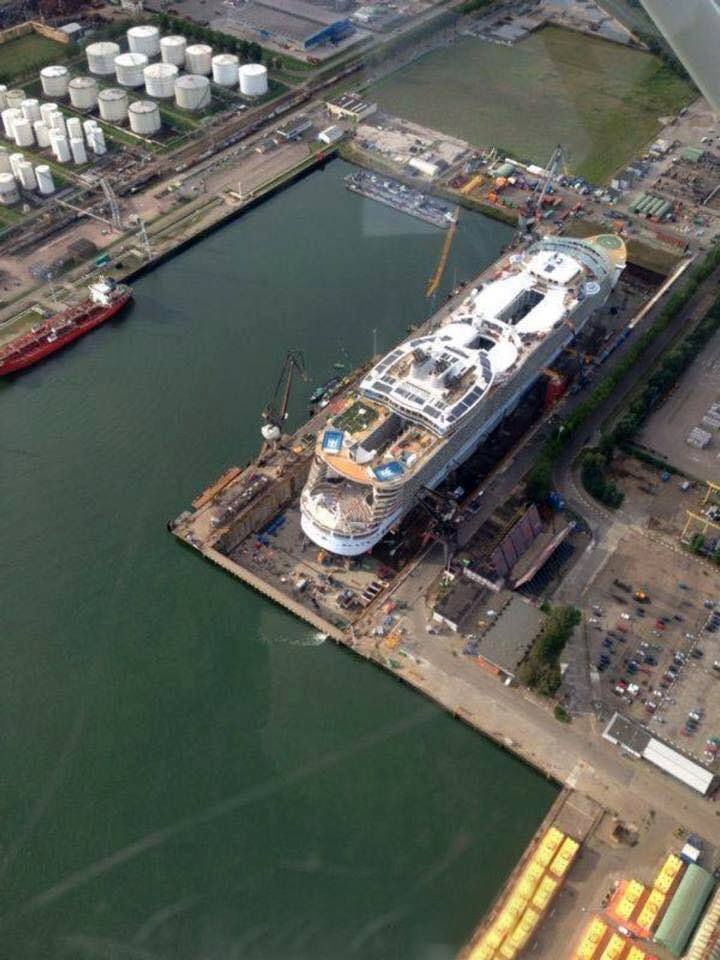 Our team is at your disposal to meet all your requirements. It's through close collaboration with our clients that we deliver the markets best shipyard shrink wrap.
Tell us what properties you desire, and we will develop a product that fits your needs. Innovation is the primary reason for our commercial success.
We go beyond the traditional client supplier relationship. It is through listening to our clients we have detected the challenges they face. Our product development is completely market driven to meet their every need.
Partnering with our clients has fortified our position as a market leader. We have assembled a powerful team that's up to the challenge. We supply you with the best solutions and most technical needs of the market.
Ecological shipyard shrink wrap
Verisafe shipyard shrink wrap is no ordinary plastic. We use polyethylene as a raw material to produce Verisafe shipyard shrink wrap. No harmful substances end up in the environment. Shrink wrap is also completely recyclable. You probably would not have guessed that.
Did you know our heat shrink plastic is chemically inert? Polyethylene comprises carbon and hydrogen. This makes the use of Verisafe ecologically sound.
Get the shipyard shrink wrap now
You will notice plenty of our products are available from stock. As a market leader, we can act fast to adapt to your needs. We can handle large orders on short notice. Contact us about the availability of the product you need. Uncommon colours and sizes of shrink wrap rolls are available on demand.
Our client base is diverse. Some shipyards we supply, are among the biggest in existence, others are much smaller. We partner up with the most demanding business. It is these high standards that push us to continue the improvement of our shipyard shrink wraps.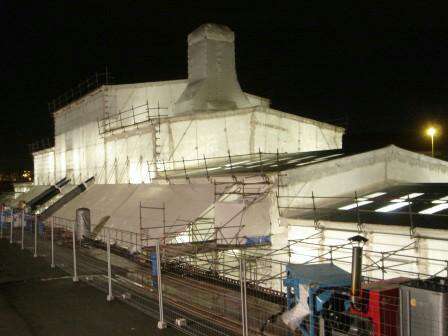 The shipyard industry has very specific needs. Over the years we have pushed the boundaries of what's possible with heat shrink film and shipyard wrap. Today our efforts are rewarded with the trust of shipyards around the globe. We hope you will continue to challenge us to improve the Verisafe product range.
Because of our position in the market, we connect different markets and their specific expertise. We use our extensive network to help you out any way we can.
You may count on us for guidance in selecting the right shipyard shrink wrap. Do not hesitate to ask us your questions. We are ready to help you make the right choices.
CHECK OUR OTHER SHRINK WRAP SOLUTIONS
Ready to make your order? Our sales team will guide you to buy the heat shrink wrap best suited for your needs.
Contact us for more information
Interested in our products or would you like more information ? Call or email us, we are happy to advise you.
FAQ
How much does scaffold shrink wrapping cost?
The total cost of shrink wrap depends on several different things. When we calculate the price we need to keep in mind:
type of shrink wrapping
size of the item
the location
the cost of the professionals
How do I dispose of scaffold wrap?
To dispose of your shrink wrapping you have several options. Because the plastic isn't contaminated with tape or glue it is easy to recycle. If you want to remove the shrink wrap it's best to contact the waste and recycling instances in your area.
How much does the shrink wrap shrink?
Shrink wrap shrinks until it tighty encapsulates the item. This way everything is fixated and protects the wrapped item the best way possible.
What are the main disadvantages of scaffolding shrink wrap?
Shrink wrapping has little to no disadvantages. The only disadvantage is that it only lasts 6 to 12 months.